Why buy when you can rent for a fraction of the price?
Freedom ... complete peace of mind ... no big bills!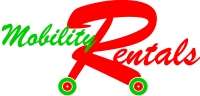 Thank you for your your interest in our service.
Please note that our prices EXclude VAT as, in most cases, VAT is not payable if you are registered as disabled.
Our fully inclusive service covers London and the following counties:
Bedfordshire
Berkshire
Buckinghamshire
Cambridgeshire
Essex
Hertfordshire
Kent
Northamptonshire
Oxfordshire
Surrey.

feedback @ mobilityrentals.org.uk